Artificial Intelligence (AI) is an exploding field full of exciting possibilities. Your social media news feeds, product suggestions to add to your cart on a retail website, and customer service chatbots are all AI at work for you.
AI also makes a really awesome movie villain! The Terminator and Matrix franchises have made billions by scaring people with the possibilities of AI going awry.
AI also has its limitations.
Chatbots can track your order for you, but don't always have the answer to a complicated question. AI can build a template-based website for you that will work…"pretty good". You might be able to make the pre-programmed modules and add-ons work for your purposes.
But you don't "kind of" provide your customers pretty good service and a product that is close to what they want and will do the job OK.
A "pretty good" website is NOT a marketing and branding strategy.
The entire purpose of your website is to translate web traffic into paying customers. It is the online face of your company. You want to it be a professional, user-friendly showcase for your product or service.
There is something to be said for human interaction.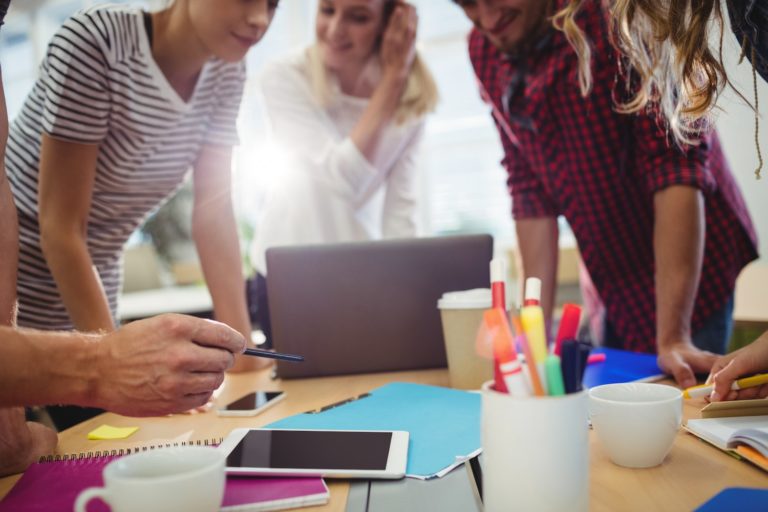 Working closely with a design team focused on you and invested in the success of your endeavor can ease your mind about that aspect of your project so you can focus on what you do best. AI can do some things better than people, but it can't build websites better than the experienced pros at Logo Dynamo.
That is not to say AI is terrible and should be avoided. It could be just the answer for:
A startup with very little funding
An unproven concept
A hobbyist or special interest looking to share tips and projects
A blogger mostly for personal satisfaction
A small non-profit
These don't typically expect a lot of traffic and an AI-powered website builder will suit your needs. Later, if the business starts growing and expanding you may wish to step up to an improved custom website.
When starting a business with adequate funding, or when you have already been in business and are looking to take it to the next level, it would benefit you to budget for an expertly crafted website.
Web design is certainly a field where "you get what you pay for".
Investing in your brand identity can help you by attracting attention and putting you on the map for paying customers to find.
Bottom line: AI is an amazing leap in technology and can certainly build a usable website. When you want to step up your game, an established firm with years of experience with a creative team like Logo Dynamo is the way to go.
Design as real as you are.
The team at Logo Dynamo can work with you to get to know your company and your audience to find out what you really need to make your website special and unique. A full-service agency like Logo Dynamo can exceed AI, with unmatched A-1 talent.