As we approach the end of 2022, businesses and organizations are starting to plan for next year and are looking for new and creative ways to promote their brand. One popular and effective way to do this is through the use of promotional products.
Promotional products, also known as advertising specialties, are items that are imprinted with a company's name, logo, or message and are given away to promote the company or organization.
There are countless options for promotional products, ranging from the traditional (such as pens and t-shirts) to the unique (such as promotional stress balls or custom USB drives). No matter what industry a business is in, there is a promotional product that will suit their needs.
One trend that is gaining popularity in the world of promotional products is eco-friendly items. With the increasing focus on sustainability and the environment, more and more businesses are looking for ways to reduce their carbon footprint. Promotional products such as reusable water bottles, bamboo utensils, and organic cotton tote bags are a great way to promote a business while also showing a commitment to the environment.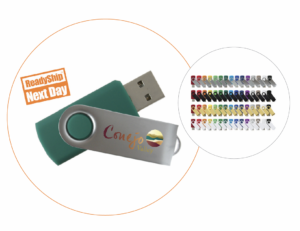 Another popular option for promotional products is technology-related items. In today's digital world, technology is a big part of our lives, and promotional products such as custom phone cases, wireless chargers, and portable power banks are sure to be a hit with customers and clients. These types of products not only serve a practical purpose, but they also provide a unique way for a business to promote itself.
No matter what type of promotional product a business chooses, it is important to ensure that the item is high quality and will be well-received by the intended audience. By giving away useful and well-made promotional products, businesses can increase brand awareness and foster positive relationships with customers and clients.
Promotional products are an effective and affordable way for businesses to promote themselves and increase brand awareness. With the wide variety of options available, there is a promotional product to suit the needs of any business. By choosing high-quality and unique promotional products, businesses can effectively reach their target audience and build strong relationships with customers and clients.