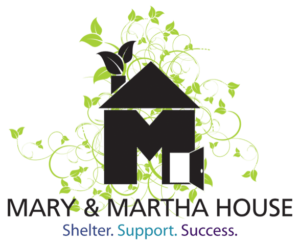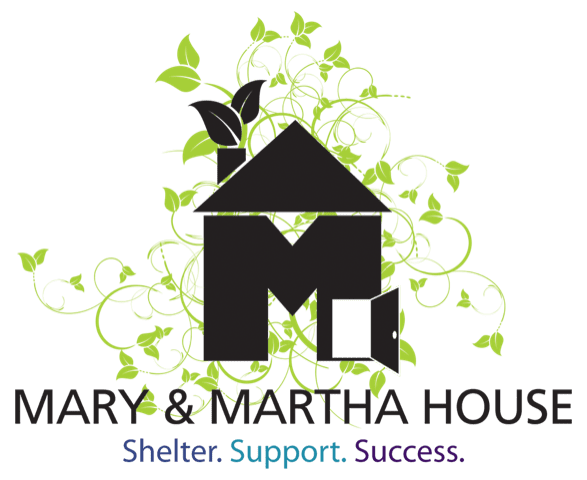 Transformation Starts Here
Mary & Martha House provides emergency and transitional housing and support services to homeless women, victims of domestic violence and their dependent children so that they will gain employment and successfully secure permanent housing.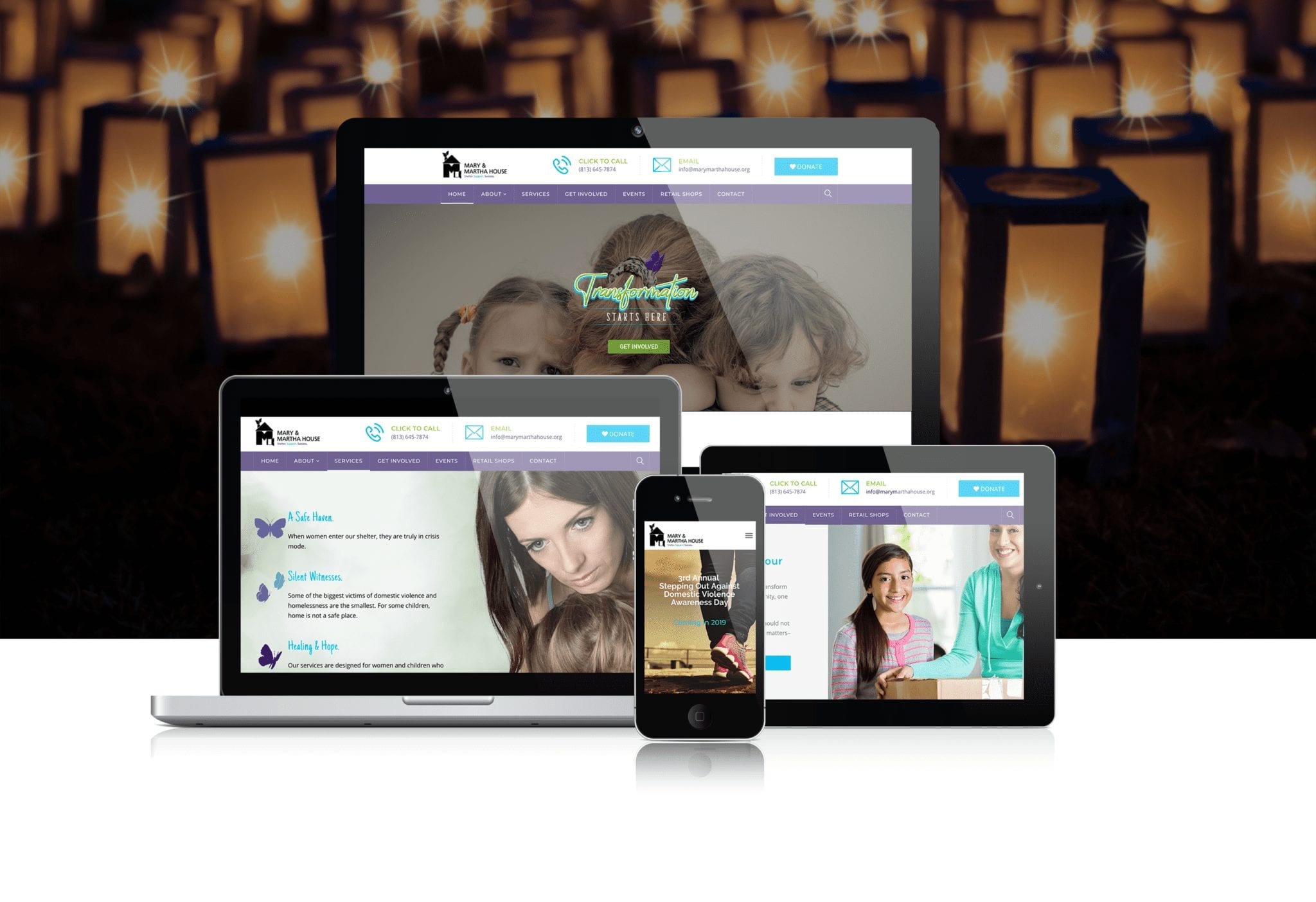 The Project
Mary Martha House was looking for a complete website makeover to support both their current and upcoming non-profit endeavors.
Custom Web Design + WordPress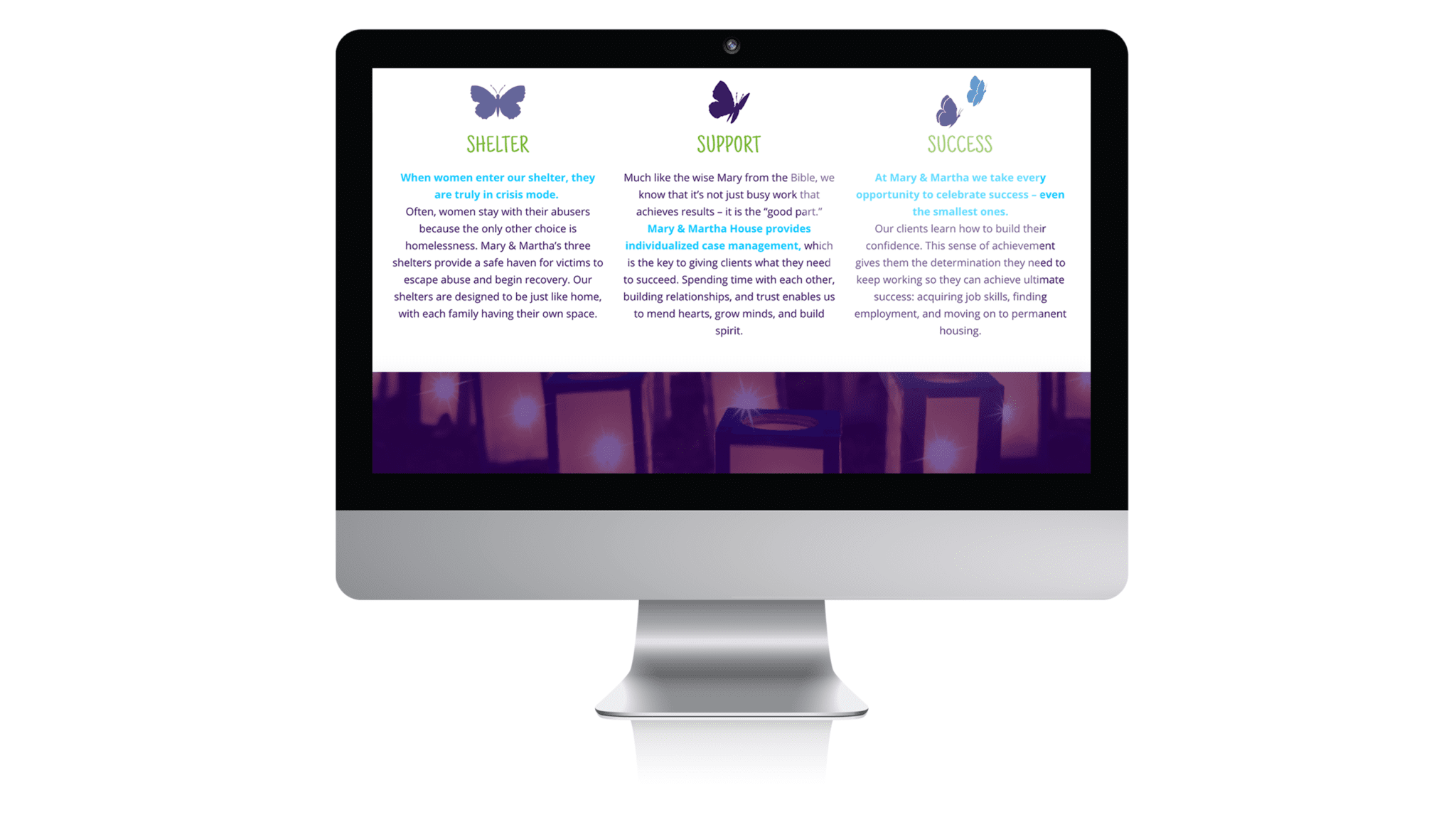 Mary Martha House wanted to highlight the organization's strengths and accomplishments with a clean, bright, modern design, with visuals that emphasize their vision for guiding women and children in need to a new future.
Create a seamless, cross-platform website that is easily recognizable and accessible on any device with a specific focus on the target audience. Use designs and colors selected to appeal to the female client base, with an easily navigable format, to create a site that facilitates quick and easy access to critical information. Separate sections to inform, encourage and reassure clients, and feature opportunities for the community to volunteer or donate to encourage maximum result.
A user friendly design with visuals that appeal to the maternal qualities of the predominantly female client base, with strategically placed contact options to promote audience engagement and allow donors and volunteers to support the organization.